GSA Schedule Management
Inserting your company into a GSA Schedule program/fixed price contracting mechanism can be extremely profitable and become a main revenue source for your business. Without one, your company is at a disadvantage as it is the fastest and lowest cost entry into this lucrative marketplace. You reduce competition, avoid public bids, can close a deal within weeks instead of months and make the federal buyers job easier to choose you over others. This is the best and most efficient means of making sales. You have been pre screened, determined to be competent and in compliance and your prices have been deemed fair and reasonable, which reduces their risk and oversight needed when choosing a vendor. Fair and open competition is mandatory but when buyers choose vendors, it sure helps your odds if half of their work is done for them. They don't have the time to do the analysis so make it easy for them to choose you by doing their homework for them.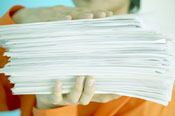 Full Service: This is for companies interested in outsourcing the entire process of obtaining a General Services Administration (GSA) Schedule contract. We will find out exactly how much help you need from us and we will provide an equitable quote. On average, it takes CCS about 550 hours from start to finish. Many competitor firms can get you a GSA Schedule, but often times, you get what you pay for. We get companies with existing GSA Schedules coming to us all the time frustrated because they have no idea what to do with it. In some cases, they are not even positioned correctly, which makes them invisible to buyers.
As in anything, look to the experience of the people you are hiring. What do they know about this market? What value are they providing besides administrative? Will you get one on one personalized service from day one? Do they have the credibility to teach you? Were they ever on the other side? Do they just have contracting/regulatory experience or do they have real business experience. Look for both. Can they offer everything needed to set you up so you do not have to go firm to firm which wastes your valuable time and money? Our team understands that if you are really looking to do well in this market, you should choose a trusted, educated and experienced partner. We act, not just consult.
Generally the steps involved are as follows:
Identify appropriate schedule
Prepare client for what's ahead through manuals and guidance
Schedule preparation and presentation
Develop pricing strategy based on your company's commercial sales practices
Competitor pricing perspectives
Identify labor categories and affirmative action plan
GSA discount strategy
Past performance information
Negotiation and implementation
Compliance reviews
Establishment of policies and procedures for contract administration
Modifying and updating
Marketing research, analysis and strategy
Training for need to know managers on maintaining the contract, selling and more
Schedule Modifications
If you have an existing GSA Schedule and have realized it needs to be updated based on buyers needs or your own, our General Services Administration schedule management consultants can help by working with you to add Special Identification Numbers, adjust pricing or labor categories and more. This usually involves revisions/negotiations with their contracting officers and assembling all the required paperwork to submit. Depending on the changes needed, this process can take anywhere from a month to two depending on your efforts to produce basic documentation to us and the contracting officer's work ethic. When complete you will have all the required information, documentation and know how to maintain your new competitive advantage.
Maintenance can include all of the following:
Contract Support
GSA Advantage
Renewals
Economic Price Adjustments
Change of name and contract novations
Industrial Funding Fee reporting
VETS 100 and EEO-1 reporting
Marketing