Federal Government Consulting Team
Erica Courtney, President Courtney Consulting Solutions
Erica Courtney is a government business development consultant based in the San Francisco, California bay area.  She has over 11 years experience as a senior staff officer in the U.S. Army in charge of government acquisitions, contracts, budgets and logistics.  She is an 'insider' who knows how to cut through the red tape and help firms sell successfully to the government. Erica bought from commercial vendors, now she teaches others how to sell to end-users.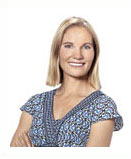 Erica has also worked corporate as a Government Contracts Director and owned two for profits and one not-for-profit centered around sustainability, community and economic development, empowerment and climate change mitigation. She is an accomplished entrepreneur and has the government know-how to bridge the two worlds together for clients.  As a consultant, she has earned clients millions of dollars in state and federal government contracts and contributed substantially to their growth.  Erica has won several national and global business plan awards from highly respected organizations and universities.  She now sits as a national judge evaluating and providing feedback for budding social entrepreneurs.  Erica was named one of 80 women nationwide with the leadership background and a vision for what to do with it to change the world by Oprah Magazine and The White House Project.  She has also been appointed by the Mayor of Jacksonville as a Commissioner for the Mayor's Commission on the Status of Women representing more than 677,000 women. Erica has been featured in several national and local publications.  She teaches seminars and often guest speaks educating others on how to do business with the government, business plan writing/strategy, leadership and green initiatives. Erica has an Executive MBA from Florida International University and has a plethora of formal training on government business operations. 
ACCOMPLISHMENTS
Responsible for deploying, sustaining and redeploying over 2,400 personnel, 86 aircraft, 300 ground vehicles and $750M in equipment world wide with 48 hours notice.
Developed, managed and executed annual budgets in excess of $120M.
Created a budget tracking system and implemented cost saving measures which streamlined accounting and recouped over $2M annually.
Proven and tested leader and mentor with a track record of personal and unit accomplishments.
Instituted supply discipline programs that improved property accountability and reduced loss by 21%.
Trained and mentored hundreds of people by providing purpose, direction and motivation.
First woman selected to command and lead a helicopter air cavalry troop at Fort Drum, NY.
Changed inefficient contracting procedures reducing wait time for goods and services from three months to two weeks.
Negotiated agreements with international organizations that improved efficiency and mitigated risks.
Graduated number one cadet and held the highest leadership position in ROTC.
Increased recruiting numbers by over 50% and initiated a CRM process within five months.
Obtained General Services Administration (GSA) contract approval for start-ups in an average of six months, versus over a 1.5-year industry average and a 90% rejection rate.
Won numerous graduate, national and global business plan competitions in the areas of sustainability and technology.
Currently judge national level business plan competitions.
Consulted for mid/small businesses in areas of government contract acquisitions and green initiatives resulting in million-dollar government contract awards.
Developed executive and educational materials used by several reputable institutions.
Selected as a Jacksonville, Florida 40 under 40 doing good things in business and the community.
EXPERIENCE
US Army Reserves, SROTC Military Science Instructor at Santa Clara, Stanford and San Jose Universities
Board of Directors, Sea Crest independent private school grades 1-8
Active US Army officer of over 11 years, Washinton DC
Courtney Consulting Solutions, LLC, Jacksonville, FL, President and Managing Member - Consulting firm specializing in government contracts, green initiatives and business strategy
Biodiversity and Company, Miami, FL, CEO and Managing Member - Nature based-business to mitigate climate change
Emerald Forest Foundation, Ecuador, South America - Community non-profit centered around education, health and empowerment
Magno International, L.P, Miami, FL - Government Contracts Director, Operations Coordinator, Marketing, Sales
United States Army, Washington, DC - Accomplished career of increasing levels of leadership and responsibility in both peacetime and in war.
Major's Slot/ Senior Logistician/Contracting Officer, Ft. Drum, NY
Captain/ Senior Logistician/Contracting Officer/Budget Officer, Ft. Bragg, NC
First Lieutenant/Flight Operations Officer/Platoon Leader, Camp Stanton, South Korea
Second Lieutenant/ Gold Bar Recruiter, University of Hawaii
Sergeant/Military Police Patrol Supervisor
EDUCATION/TRAINING
Executive M.B.A., Summa Cum Laude, Florida International University, Miami, FL
Bachelor of Arts, Communications, Magna Cum Laude, University of Hawaii, Oahu, HI
Aviation Officer Flight School/Captain's Career Course/Combined Services Staff School
Extensive professional, leadership, sales and technical training programs
APICS CSCP
Three month corporate developmental leadership program for future executives
Internship in India mentored by globally recognized leaders in the fields of technology, engineering and finance
---
Steve Frankiewicz, Courtney Consulting Solutions
Steve Frankiewicz joined Courtney Consulting Solutions with 22 years experience in business leadership positions in firms that provide technology-based solutions to their customers. He has extensive experience as an operations and business development manager in small and large firms that support the Federal Government. After retiring from the U.S. Army as an Infantry Colonel and nuclear arms control negotiation specialist, Steve assumed a variety of positions as a program manager, business manager, and corporate vice president in firms in the Washington, D.C. area; New Mexico, Utah, Nevada, and Tennessee. He was a principal in Management Solutions, LLC, a VP at Advanced Sciences, Inc and Science and Engineering Associates, all small businesses. He was VP and General Manager of EG&G Defense Materials, which operated the Tooele Chemical Agent Disposal Facility in Tooele, Utah. With over 25 years experience in operating in the Federal bureaucracy, Steve has a clear understanding of how federal agencies operate internally and within the federal interagency process.
Steve's military career included progressive Infantry command and staff assignments leading to Command of the 3d Battalion, 187 Airborne Infantry, 101st Airborne Division (Air Assault), tours as an intelligence officer and nuclear weapons policy and arms control specialist. He holds masters degrees from the Massachusetts Institute of Technology in Physics and Nuclear Engineering, was awarded the Army Fellowship in Arms Control (Army War College equivalent) and was a fellow of the MIT Seminar XXI, Foreign Policy, International Relations and the National Interest.
ACCOMPLISHMENTS
As Vice President and General Manager of EG&G Defense Materials, operated the Tooele Chemical Agent Disposal Facility, a $120 million/year complex with 750 EG&G and subcontractor employees in a 24/7/365 operation. In an extremely rigorous security, safety, and production environment, he was particularly successful in implementing workforce management and safety improvements. Steve was responsible for the safe restart of the facility and the subsequent completion of the nerve agent Vx disposal campaign.
Completed successful tours as an Air Assault Battalion Commander in the 101st Airborne Division (Air Assault), and selected for Brigade Command before entering the private sector.
Gained in-depth experience working in or for several Federal Agencies, including the Departments of Defense, Energy, Homeland Security, and State.
Worked at several DOE facilities including Lawrence Livermore National Laboratory, Los Alamos National Laboratory, the Y-12 National Security Facility, the Yucca Mountain Project, the Waste isolation Pilot Plant, and the Brookhaven National Laboratory.
Spearheaded efforts at the Y-12 National Security Complex to apply Plant capabilities to the enhancement of port security requirements, focusing on ports in the Lower Mississippi River region.
Raised the capabilities of high level Federal, state and local officials, including Department Secretaries, Under Secretaries and Assistant Secretaries to perform their duties during disastrous events by developing, supporting and/or leading a ten catastrophic event response exercises for the Department of Homeland Security. Led the design and conduct of Homeland Security tabletop exercise for State of Connecticut.
Managed technology-oriented projects for Federal Departments as a contractor since 1989. Significantly improved performance of a $20 million/year Technical Assistance Contract at the DOE Carlsbad Area Office at the Waste Isolation Pilot Plant. Managed a $1.0 million/year Waste Minimization Contract with Los Alamos National Laboratory. Managed the validation of experimental geologic data related to performance assessments of the Yucca Mountain Project.
EXPERIENCE
Twenty-two years in the U.S. Army as an Infantryman and nuclear weapons policy and arms control specialist. Tours in Vietnam, Korea, Germany and throughout the USA.
Twenty-two years as a business developer, small business principal/owner, and operational manager in the private sector
Program Manager with Kaman Sciences Corporation (now ITT Defense and Information Solutions) in the National Capital Region and with Advanced Sciences, Inc. at the Waste isolation Pilot Plant in Carlsbad, NM
Vice President with Advanced Sciences, Inc, and Science and Engineering Associates in Albuquerque, NM
Vice President and General Manager of EG&G Defense Materials in Tooele, Utah
EDUCATION/TRAINING
Master of Science, Physics, Massachusetts Institute of Technology
Master of Science, Nuclear Engineering, Massachusetts Institute of Technology
Bachelor of Science, Engineering, United States Military Academy.
U.S. Army Command and General Staff College
Fellow, Arms Control, U. S. Army War College Equivalent
Fellow, Massachusetts Institute of Technology Seminar XXI, Foreign Policy, International Relations and the National Interest
Shipley Training Courses on Business Development and Proposal Preparation
---
Lena Shore, Graphic Designer
Lena (LenaShore.com) is a freelance graphic designer that has been working with CCS on both print graphics and web design and development. CCS provides clients with the marketing text and when approved, Lena designs various marketing materials until the client is 100% satisfied. Clients choosing to use this service have applauded her creative approach and finished products.
Lena's formal education includes a Bachelor's Degree in Advertising Design/Fine Art in Commercial Art / Graphic Design/Illustration from Stephen F. Austin State University in Texas. Post graduate work includes extended education and skills in web design/development, illustration, and search engine optimization. Project range spans large corporate structure to small businesses.
SKILL SETS
Web Design and Hosting — Web design and development, hosting, and server managment, PHP, CSS, HTML, Javascript.
Print Design — Extensive working experience, strong graphic design, and layout skills.
Illustration — Illustration skills in a variety of styles: pen and ink, digital illustration, acrylic, and mixed media.
Printing — First-hand knowledge of printing industry and prepress including traditional photographic components, producing and stripping negatives, color separations, halftones
Fine Art — Fine art skills include traditional media in painting, sculpture, pottery, and photography as well as digital arenas and photo retouching.